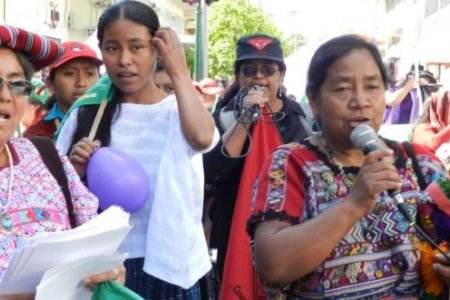 March 8, International Women's Day : Day of Action and Struggle !
Women farmers of the world facing the lens from a different perspective
VIACAMPESINA TV will take a crucial step that differentiates us from other media in terms of gender. Globally, only 24% of the people mentioned or giving their opinions in the news are women, while more than three quarters of people in the news are male. Women continue to be consulted only in the category of "ordinary" people; men predominate as specialists.
In that sense, as VIACAMPESINA TV we will have a firm commitment to make visible the role of women in building the movement, in their struggles for food sovereignty, violence against women in the private and public sectors, and the construction of a new economic model of production and consumption. That's why we considered the International Women Day, this day of mobilization and demands to officially launch our VIACAMPESINA TV because in order to be able to say "our word", we will have to build it together.
We all—women and men—have the challenge of communicating in a way in which we make women visible as protagonists of the struggle, of political education, and of transformation. Besides this, we will be working with non-sexist language and language that does not objectify women, in a way that does not reproduce the patriarchal vices that the mass media often uses.
See audios and videos on women here.