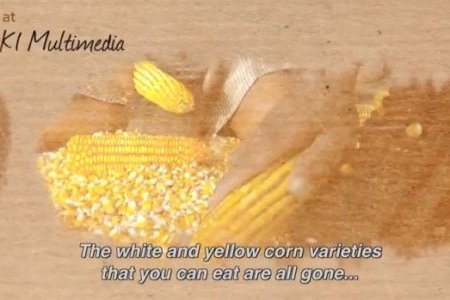 10 Years of Failure, Farmers Deceived by GM Corn
The film entitled "10 Years of Failure, Farmers Deceived by GM corn" shows the dire situation of corn farmers in the Philippines who have adopted GM corn. Amidst protests from farmers, scientists, consumers and basic sectors, GM corn was commercialized in the Philippines in 2003. At present, there are about 8 varieties of single, stacked-trait and pyramided GM corn approved by the government for direct planting. It is now planted in about 685,317 hectares of agricultural land allotted for corn.
The film documentary is based on the study done by MASIPAG on the socio-economic impacts of GM corn on farmers' lives and livelihood after more than 10 years of commercialization. In the film, GM corn farmers relate how they became indebted because of the rising cost of GM corn seeds and increasing cost and quantity of inputs being used. The film also shared the farmers account on the effect of GM corn farming such as emergence of new pests, soil erosion, corn contamination and human and animal health impacts. Farmers also shared the difficulty to go back to traditional or organic corn farming because of the loss of traditional seeds and practices replaced by GM corn farming and the effects of neighboring GM corn plantations. The film documentary covers the islands of Luzon, Visayas and Mindanao.
Mots-clés