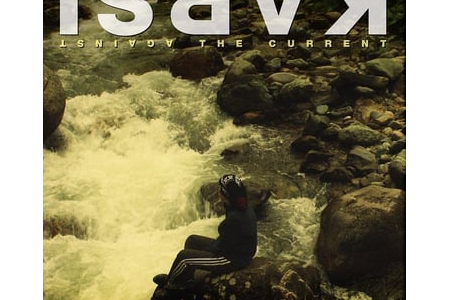 ¡Against the Current !
(10 de Marzo de 2016) Companies hitting the road by saying "Electrical production is a must" ; governors appearing as the implementers of neoliberal policies ; and those who send bulldozers to the valleys for the privatization of water regardless of the court decisions canceling their projects…
From 2007 on, we are facing the acceleration of HEPP (Hydro Electrical Power Plant) projects. While the right to use the rivers is being violated as it is given to the use of companies for 49+49 years, the Black Sea region, which has a marvelous environment, is turning into a "construction site"… Moreover, these projects have an effect on each and every life form : from humans to fish, from bears to bees, from rivers to trees, they are in danger of destruction.
The people, who declare that their past, present, and future depend on their lives in the valleys and the water as the source of these lives, are puzzled and angry… For their voice is not heard, for they are lonely, for their life worlds are being forced to change.
Standing against the current is the existence meaning of the real causes of HEPP projects and the manifold struggles against them. These struggles, emerging from a philosophy of life, make resistance to the destruction of their life worlds both possible and necessary.
"Against the Current" is a road story that aims to hear the voice of the valleys, see what is unseen : from Senoz to ?kizdere, from Borçka to Loç, from Hem ?in to Çaml ?hem ?in, and from F ?nd ?kl ? to ?av ?at…
Turkey 2013.
Documentary Crew
Volkan I ??l
Özlem I ??l
Umut Kocagöz
Ezgi Akyol
Mots-clés