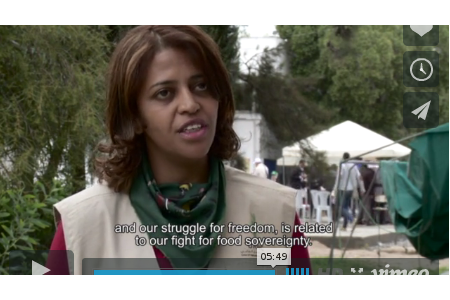 "We are la Via Campesina"
We are happy to release a new Video by La Via Campesina , the international peasant movement. In this video, men and women, leaders of La Via Campesina member organizations in Africa, Latin America, Asia and Europe share their struggles and fight for food sovereignty, social and climate justice.
Again, in the film (shot during the 2015 World Social Forum in Tunisia), we hear peasant's experiences about solidarity, women struggles, land, seeds, water, etc...
La Via Campesina brings together over 200 millions members through 164 organizations in 73 countries. Over the past 20 years, La Via Campesina has become one of the world's biggest social movement – a fertile ground to nurture struggles and solidarity.
Watch and share it widely!
A video by La Via Campesina and ZinTV