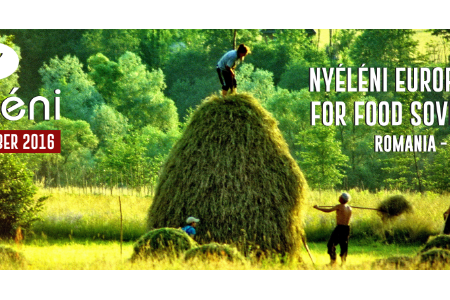 Nyéléni Europe - Chapter #1
Cluj-Napoca, Romania: The largest-ever European meeting on food sovereignty took place from October 25th to October 30th, 2016. Over 500 people from over 40 countries gathered to discuss how to reclaim our ever-more corporate-controlled food and farming system.
The second European Nyéléni Forum for Food Sovereignty brought together farmers, fisherfolk, pastoralists, gardeners, food and agricultural workers, researchers, activists and many more.
The European Coordination Via Campesina and Friends of the Earth Europe were co-organisers of this event along with : Asociatia Eco Ruralis, World Forum of Fisher People, Urgenci Community Supported Agriculture Network, Transnational Institute, European ATTAC Network, European Shepherd's Network, FIAN European Sections and Coordinations, OBV – Via Campesina Austria, The Resource Center for Indigenous People, and The Biological Farming Association Elkana
Keywords